Payment
Which payment method do we accept?
---
PayPal online payment is accepted (www.paypal.com)
---
Which credit cards can PayPal accept?
---
VISA, MasterCard, American Express, Discover, JCB, Diner's Club
Debit cards with either VISA or MasterCard are also accepted.
---
What is PayPal?
---
PayPal is an American company operation a worldwide online payments system. The payment will be faster, safer, easier checkouts, and protect customers from their credit card and other financial information.
---
Do I have to register a PayPal Account before purchasing the Robot?
---
PayPal payment service allows you to pay through your own PayPal account or as a guest.

If you don't have a PayPal account, you can complete the payment 'as a guest'. This is so convenient that you don't need to register any PayPal account.
---
My payment was declined, what should I do?
---
Please reprocess your payment to ensure that all information, i.e. card number, name, expiry date, is corrected. If the problem still exists, please contact your issuing bank or try any other cards. For further assistance, please contact us via strategyhubfx@gmail.com
---
---
Delivery Product and Restrictions
Which information do we need to complete your payment process?
---
Your first name, last name, e-mail address, country, phone number and MT4 account name is required to set a unique code of your Robot.
---
How can I get 'MT4 account name'?
---
Each Robot will be locked to your account only. You need to provide us a correct spelling of your own MT4 account name. When you log in to your trading account, your name is shown besides the account number.:
---
How will I get my Forex Robot?
---
Once your payment is successful, we will generate a unique Robot for your MT4 account. The product will be sent to your email within 24 hours.
---
---
How to Setup EA
How can I install the Robot to my MT4?
---
The following link provides a manual showing how to install the Robot step-by-step.
For further assistance, please contact us via strategyhubfx@gmail.com. >>> Download Manual <<<
---
How to run a backtest?
---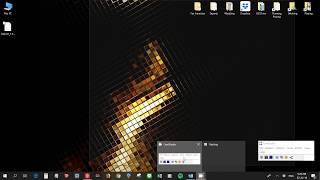 You can have a look VDO above.
---
---